The goal in life is to do good for as many people as possible. A Cappella has surprisingly been one of the most effective ways to do this.
After studying in university and receiving degrees in Psychology and Architecture, I found that vocal music has incredible power. I've now taught workshops and performed in 50 countries live for over 1M people, many of whom don't speak English. But through our voices, we've communicated. We've achieved things together. We've made music.
I will keep traveling the world solo or with my group of select singers and teachers looking for new people to reach.
Beatbox Instruction (Any Level)
A Cappella Singing
Performance and Movement
Hip Hop & Freestyle
Performance Masterclass
Cultural Outreach & Performance
Business and Brand development
A short format clinic is perfect for reaching many people quickly in the name of introduction, collaboration, or cultural outreach. Many underserved areas simply never see live music or encounter beatboxing whereas music groups and conservatories greatly benefit from a new perspective. Workshops are lively and participatory and can be done with non-English-speaking crowds.
Goal: expose audiences to a cappella and involve them in the development of new skills like beatboxing, simple dance, and composition.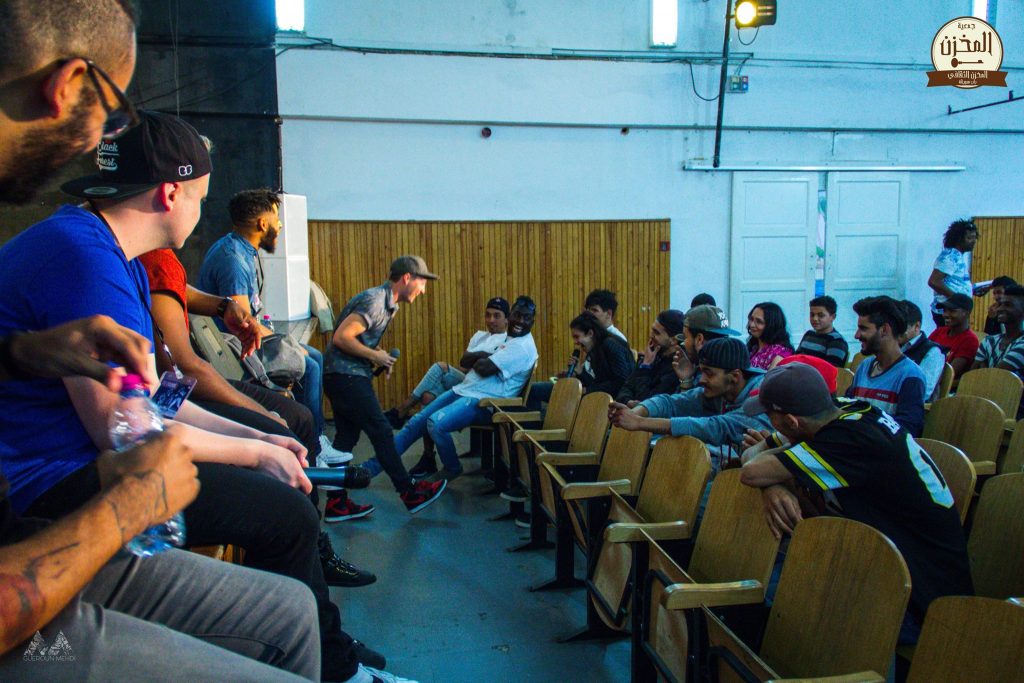 Group Performance Clinic
Songwriting/Recording
Performance Masterclass
Group Dynamics
Hip Hop Outreach Program
Full day program can run 4-8h depending on the needs of the musician(s). With a rigorous day, the size of the group is best suited to under 20 people. Typical programs involve the development of a final product or an improvement upon an existing product.
Goal: help musicians make a quantum leap from beginner to participant, from amateur to professional, or from good to great.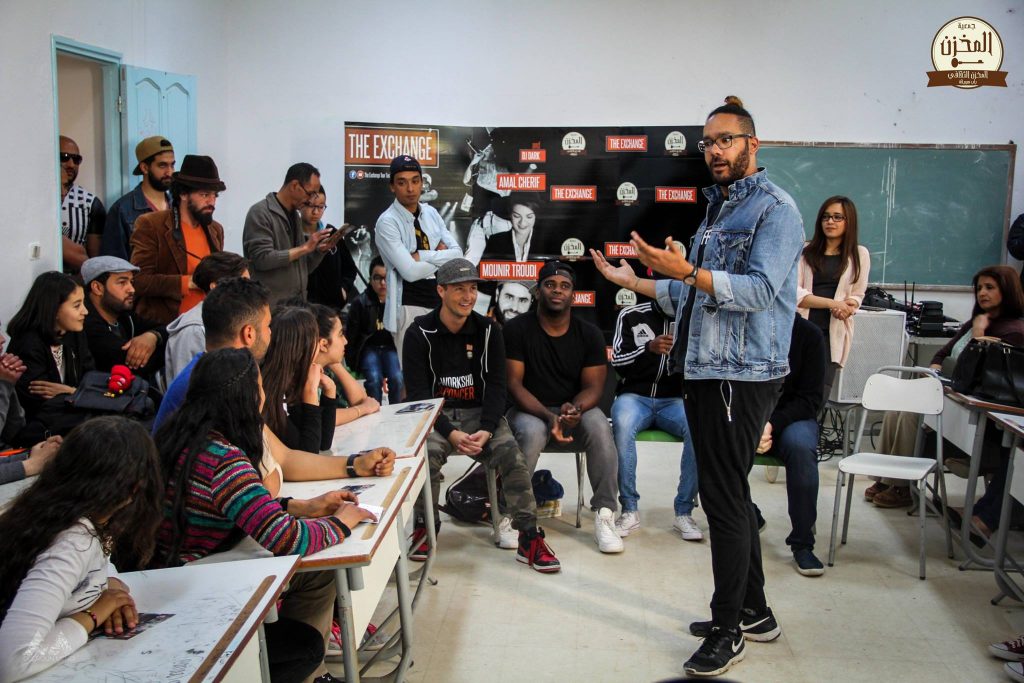 Songwriting and Recording
Group formation, branding, and business
Arranging & Choreography
Album Production
Hip Hop Development Program
A residency program can last from 2 days to up to 1 month. This program is most flexible with group sizes and skill levels. This option must be carefully considered as it requires a commitment from all involved–casual residencies are not effective.
Goal: develop a product like a band, a recording, or a festival that is self-sustaining and self-developing after our departure.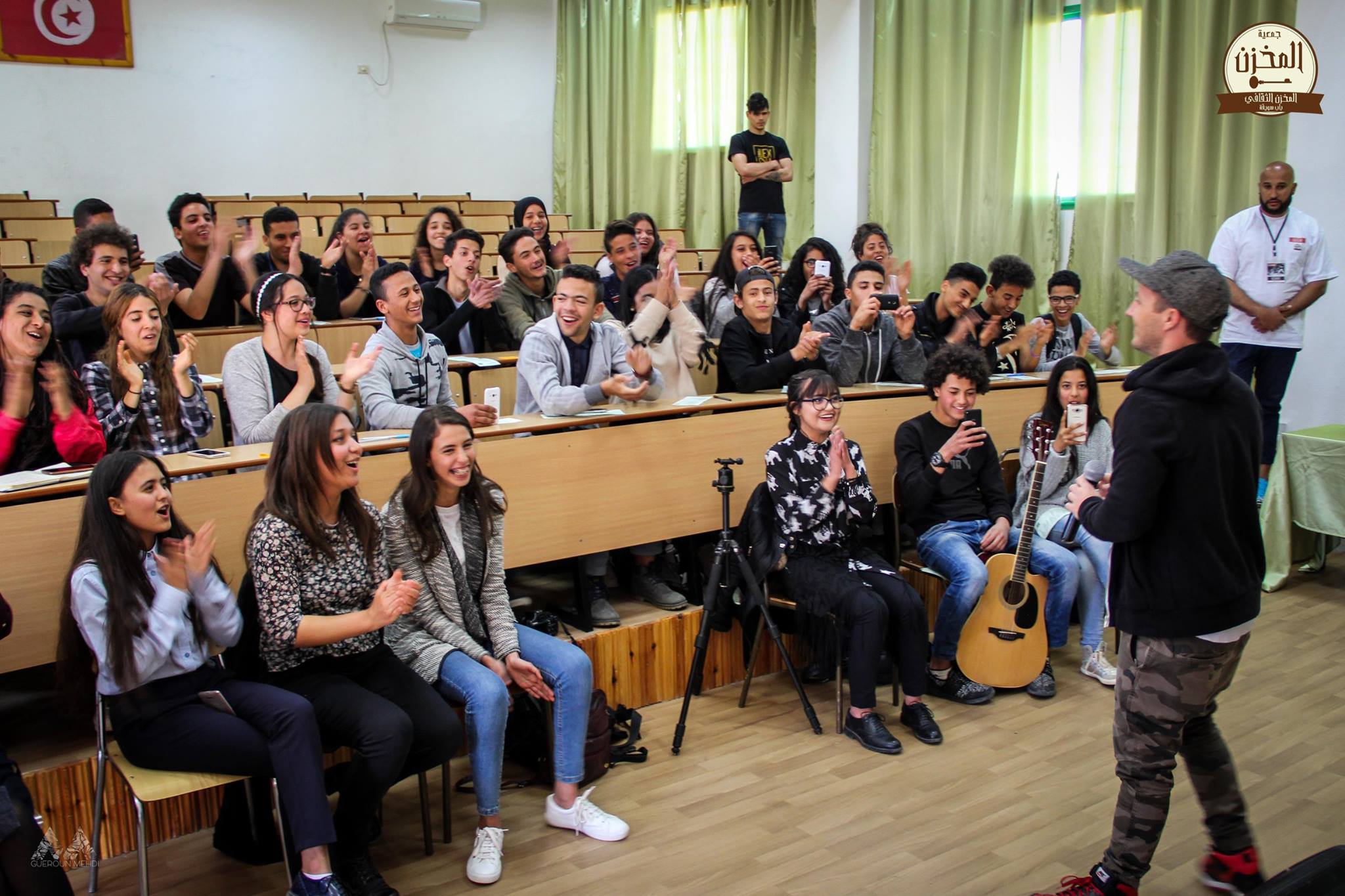 A simple performance can be as impactful as a workshop for some audiences. With an interactive show, the audience is drawn in to the all-vocal concert. Throughout our show, we use contemporary vocal techniques to imitate instruments, create new sounds, and involve the entire crowd in rhythmic and harmonic participation. With the excitement of a pop concert, the novelty of a cappella, and the goal of inclusion, the show is a great way to reach a lot of people in a more casual setting.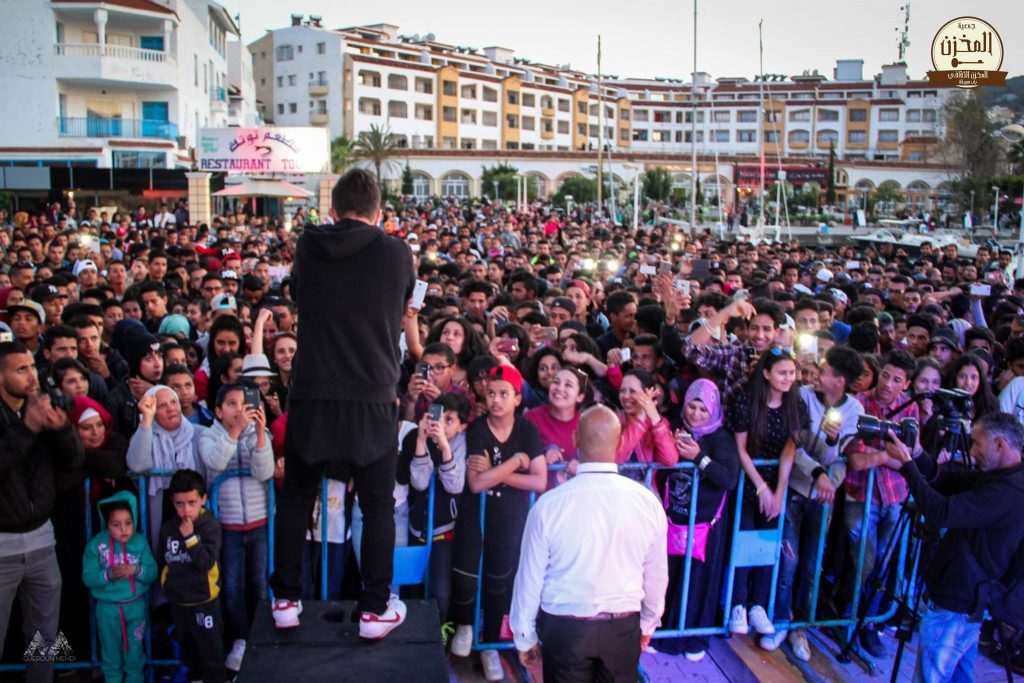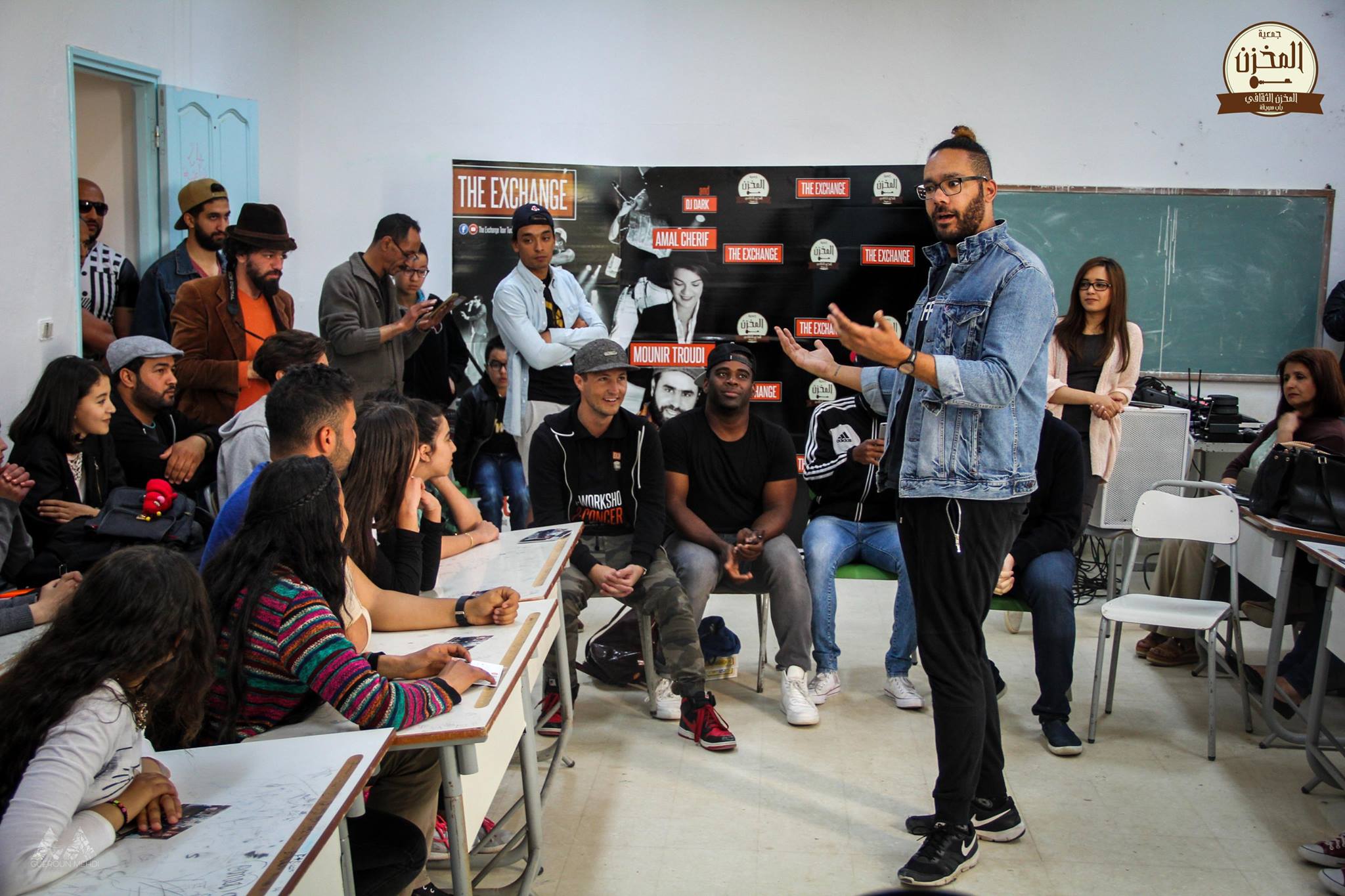 Christopher Diaz
Instructor & Performer
Christopher Diaz is an international music coach, instructor, and performer. He has worked with the likes of Sony and NBC, producing music for live and recorded network television in the US. Christopher has developed thousands of singers and performers in over 40 countries. He is a classically trained vocalist and spent over a decade as a music critic and co-producer of a vocal music podcast. He is sought after for his ability to develop and refine talent.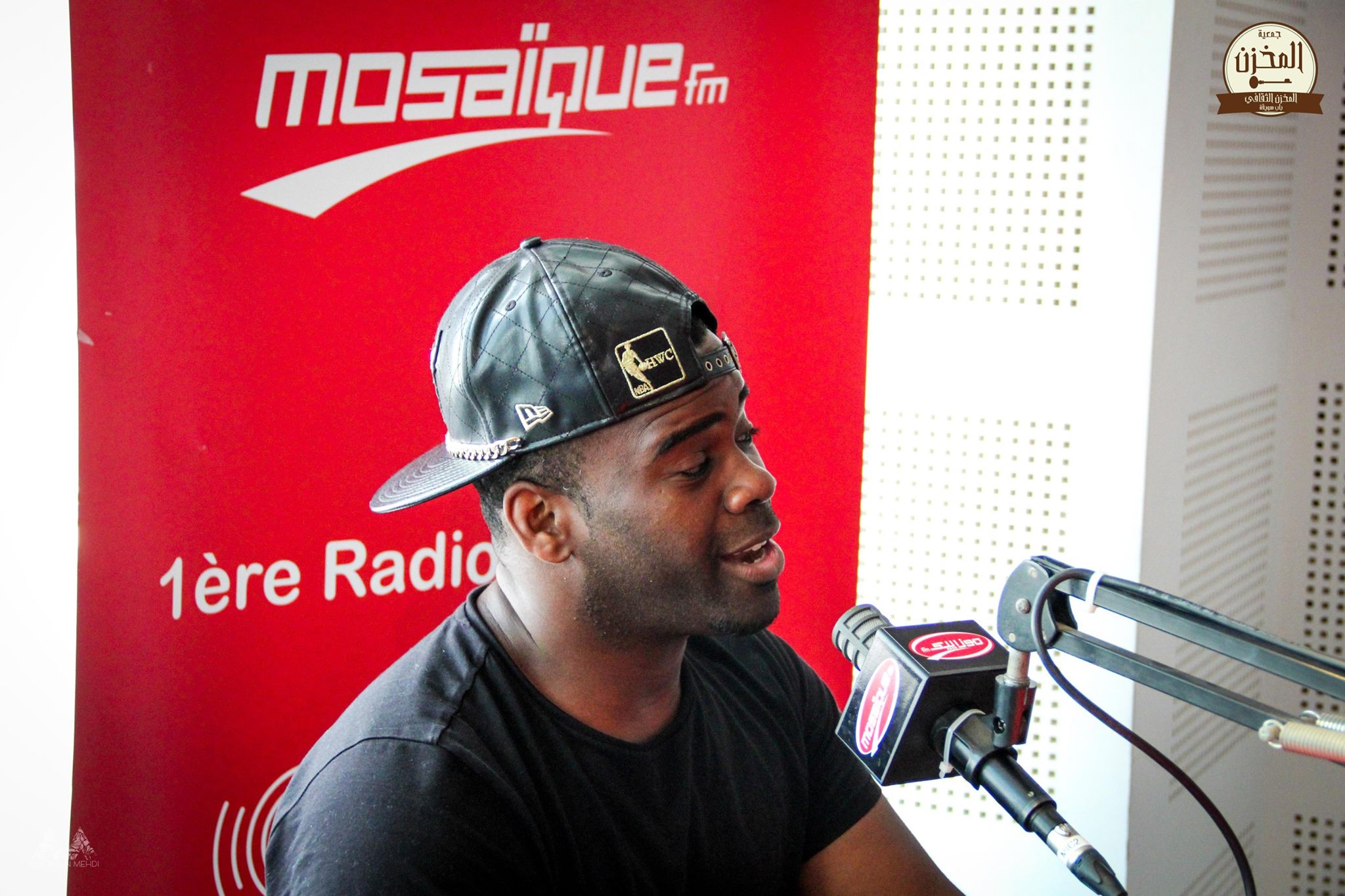 Alfredo Austin
Producer/Performer/Instructor
Alfredo Austin is an independent writer, singer, and music producer. He has worked for Sony, and NBC as well as Warner and Universal writing, recording, editing, mastering, and arranging music. His work has been used for television, movies, and on dozens of albums, as well as appearances on The Daily Show. Alfredo has won numerous awards for his writing, performance, and production. His ability to produce tracks across genres and skill levels makes him an invaluable resource in a studio.